Strategy / Branding / Campaign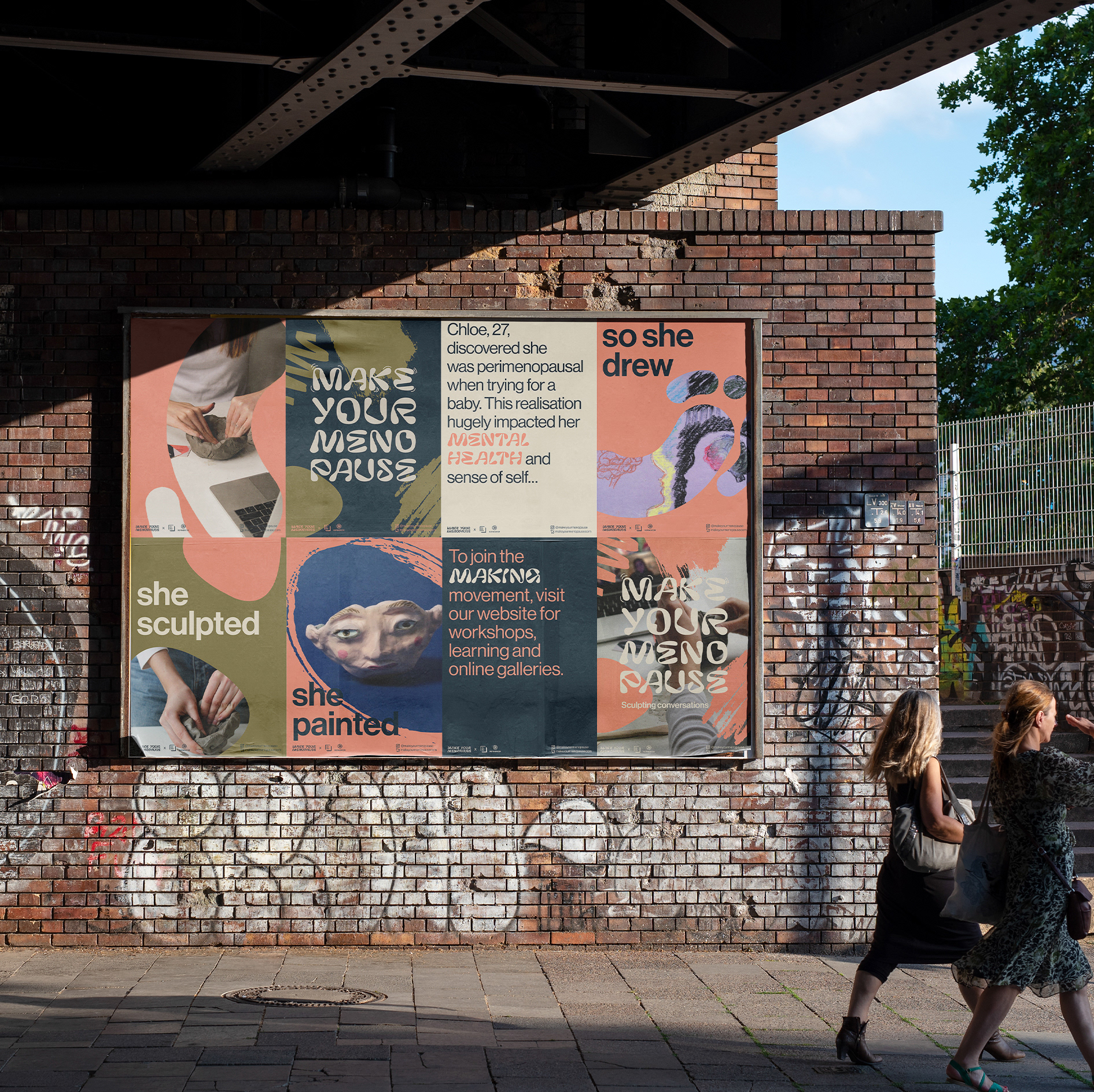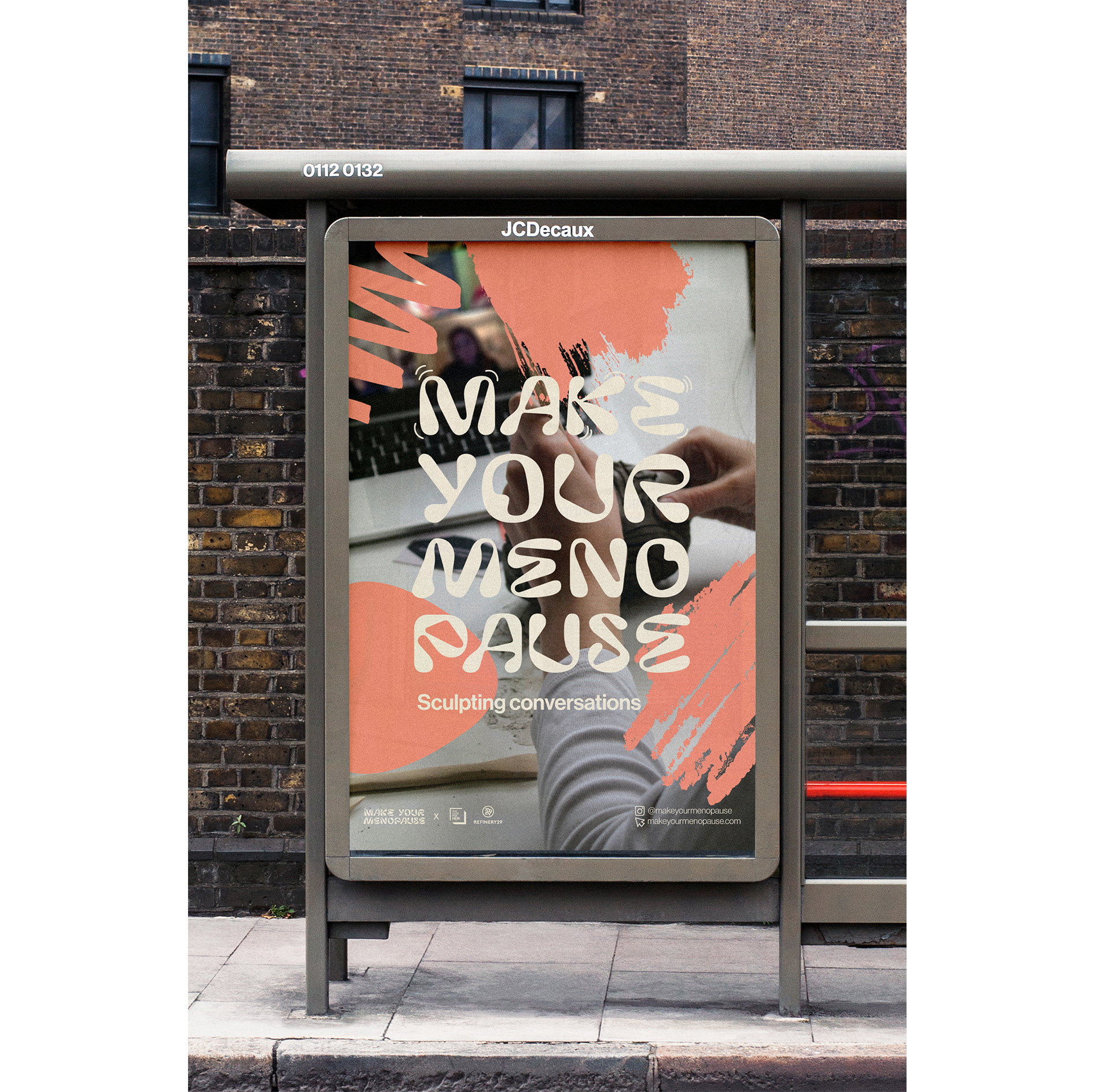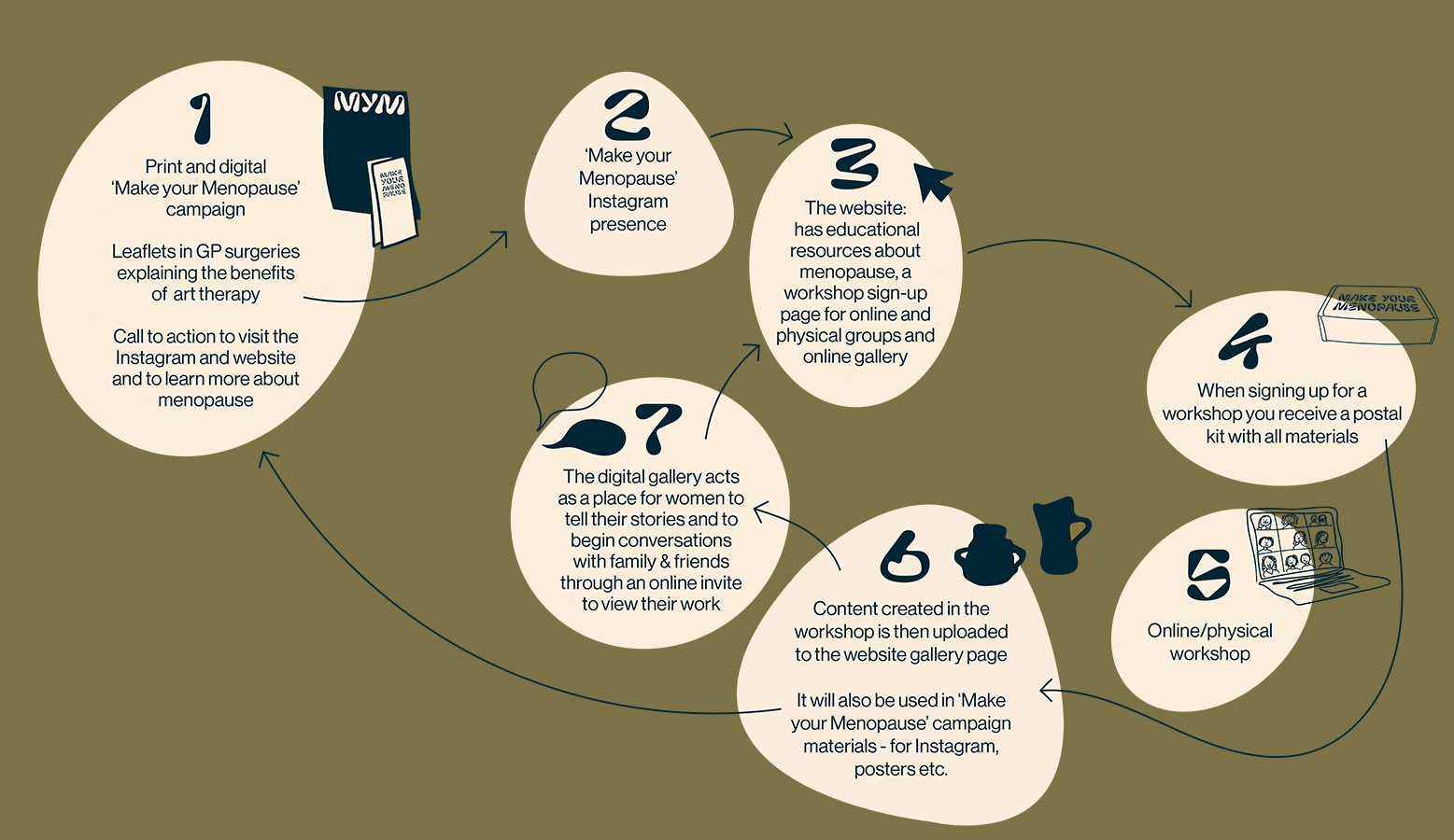 Make your Menopause operates within a cyclical service design which feeds its own campaign content. The tiled poster campaign targets the public in high-footfall locations such as train stations, busy high-streets and bus stops.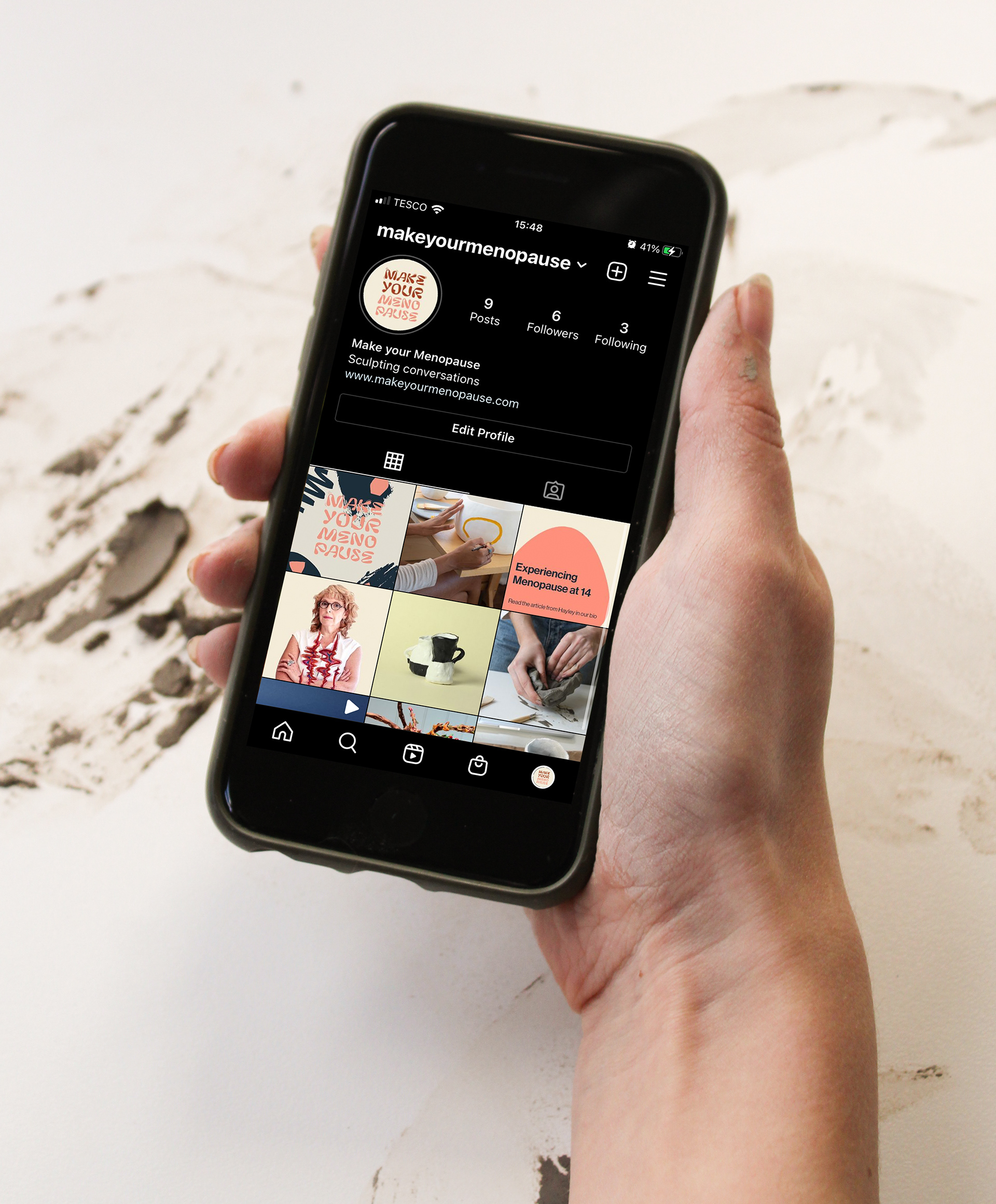 The logo and branding uses display typeface, 'Clayform,' a revival of open source 'Pilowlava,' which was adapted for this project as a nod to the natural shapes of clay and the sculptures which are created through our workshops.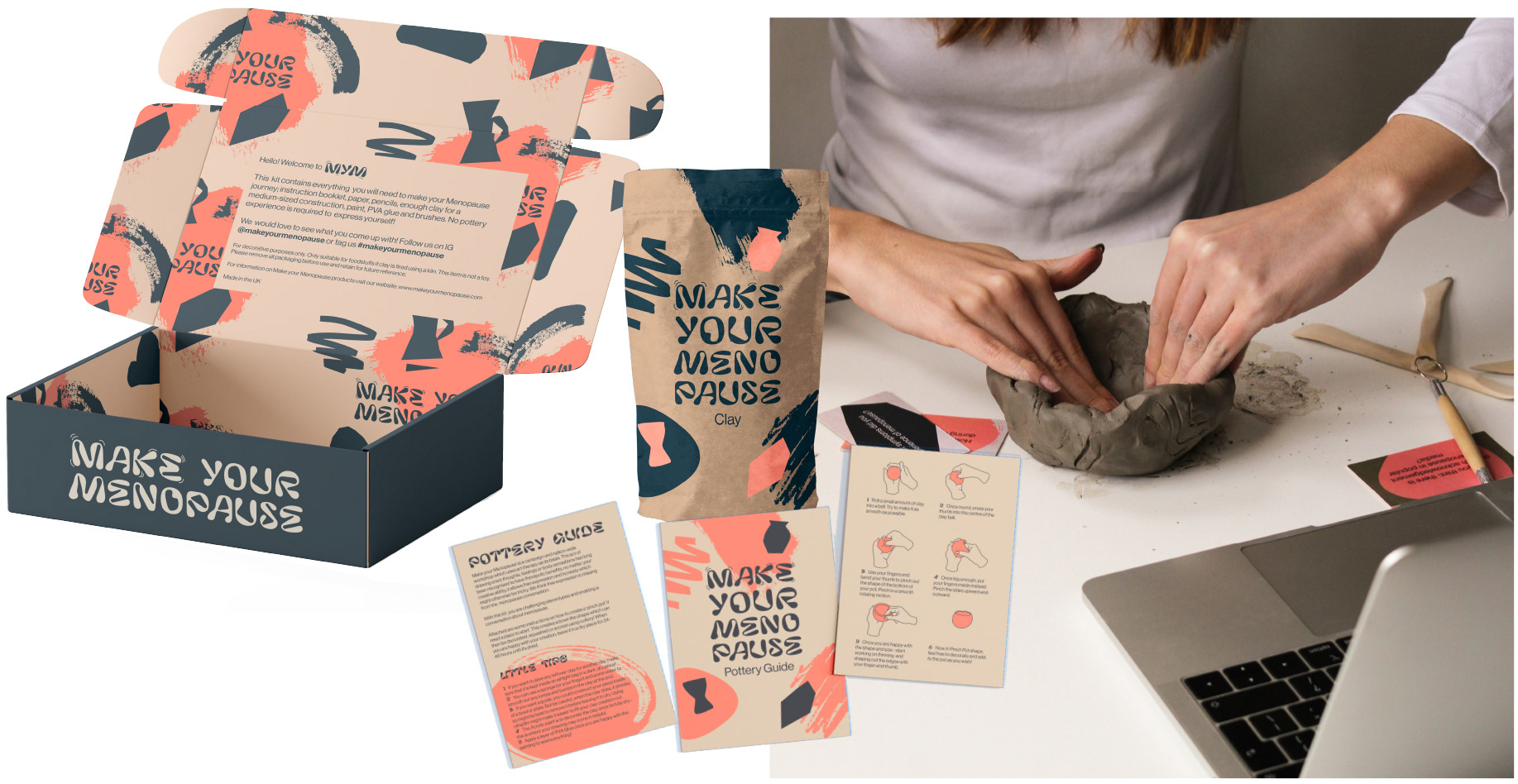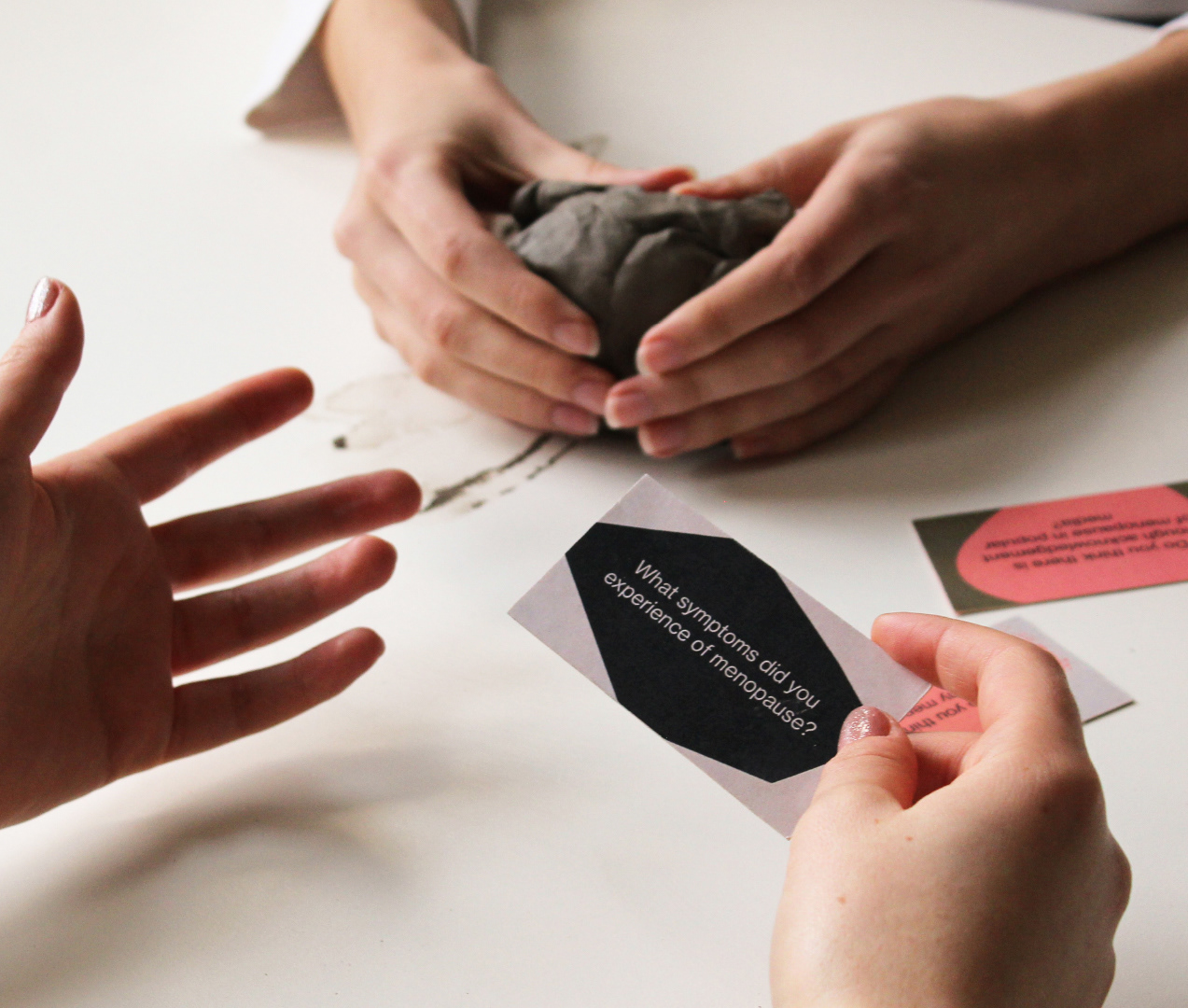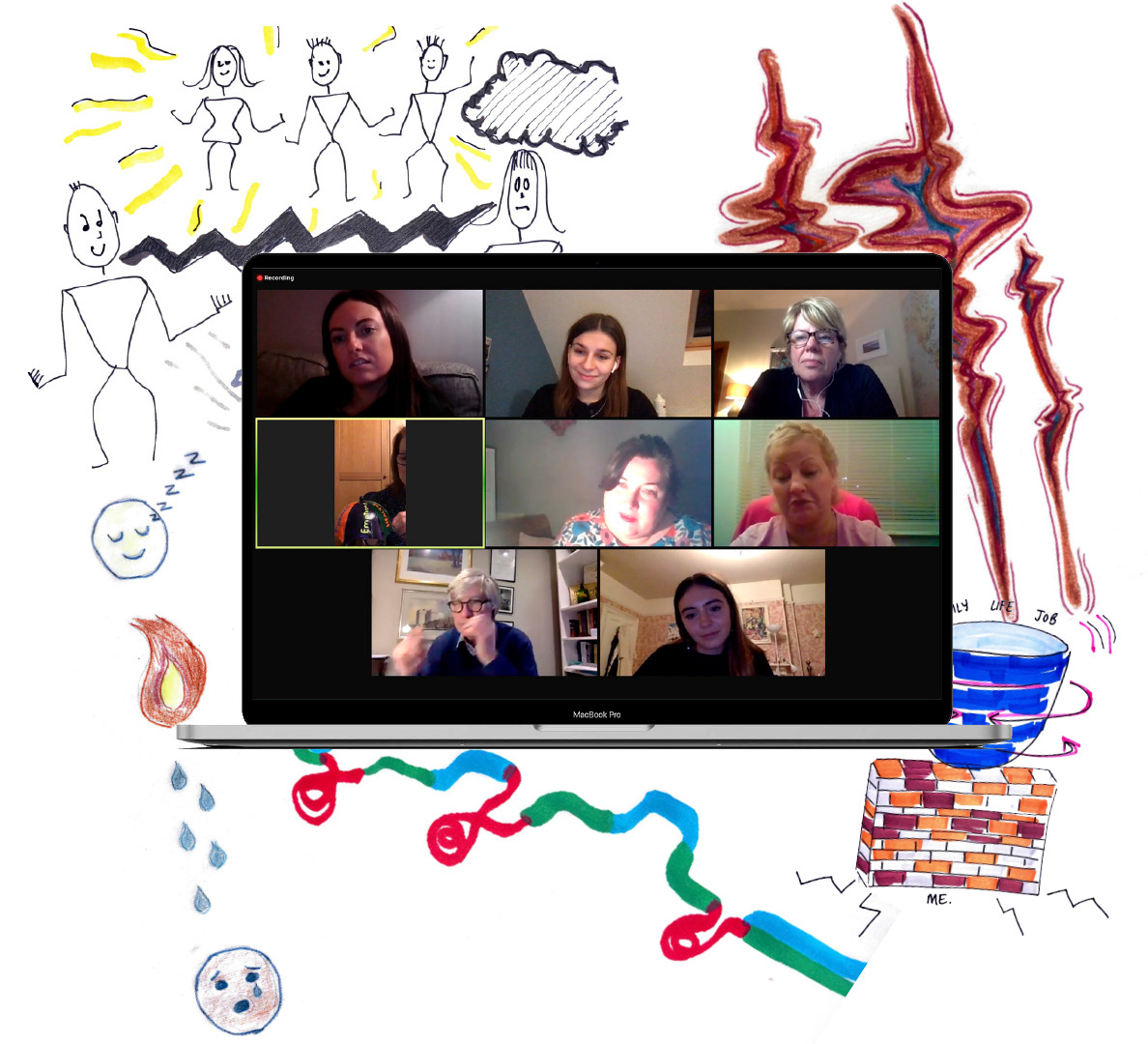 Thanks to the women from Dumfries House, Scotland and Dr Michael Dooley for participating in, and advising on, our 'Make your Menopause' workshop concept. Your creations were brilliant.