Design Team: Flora Penn, Chloe Hulse, Lydia Millar and Ellie Bunyan.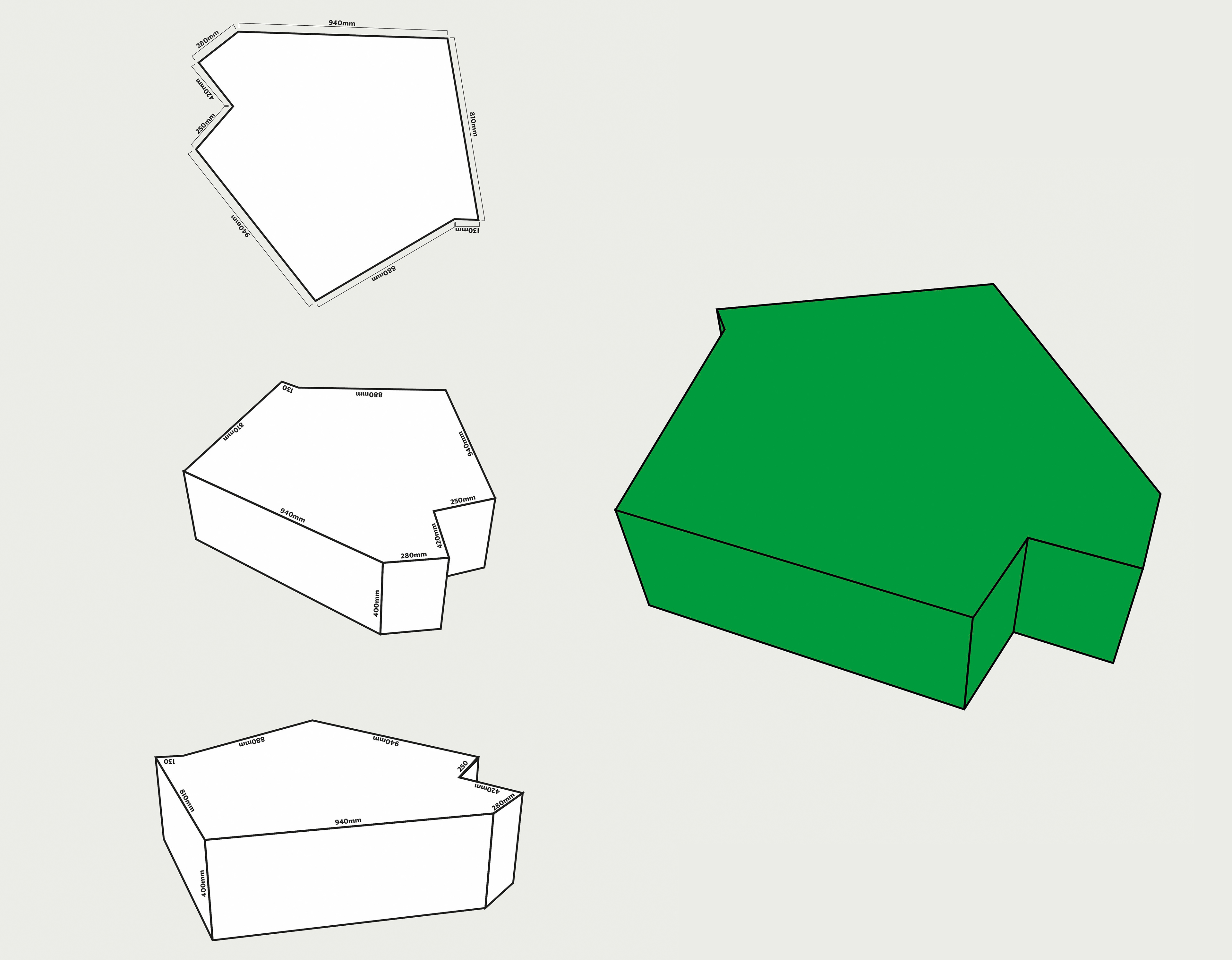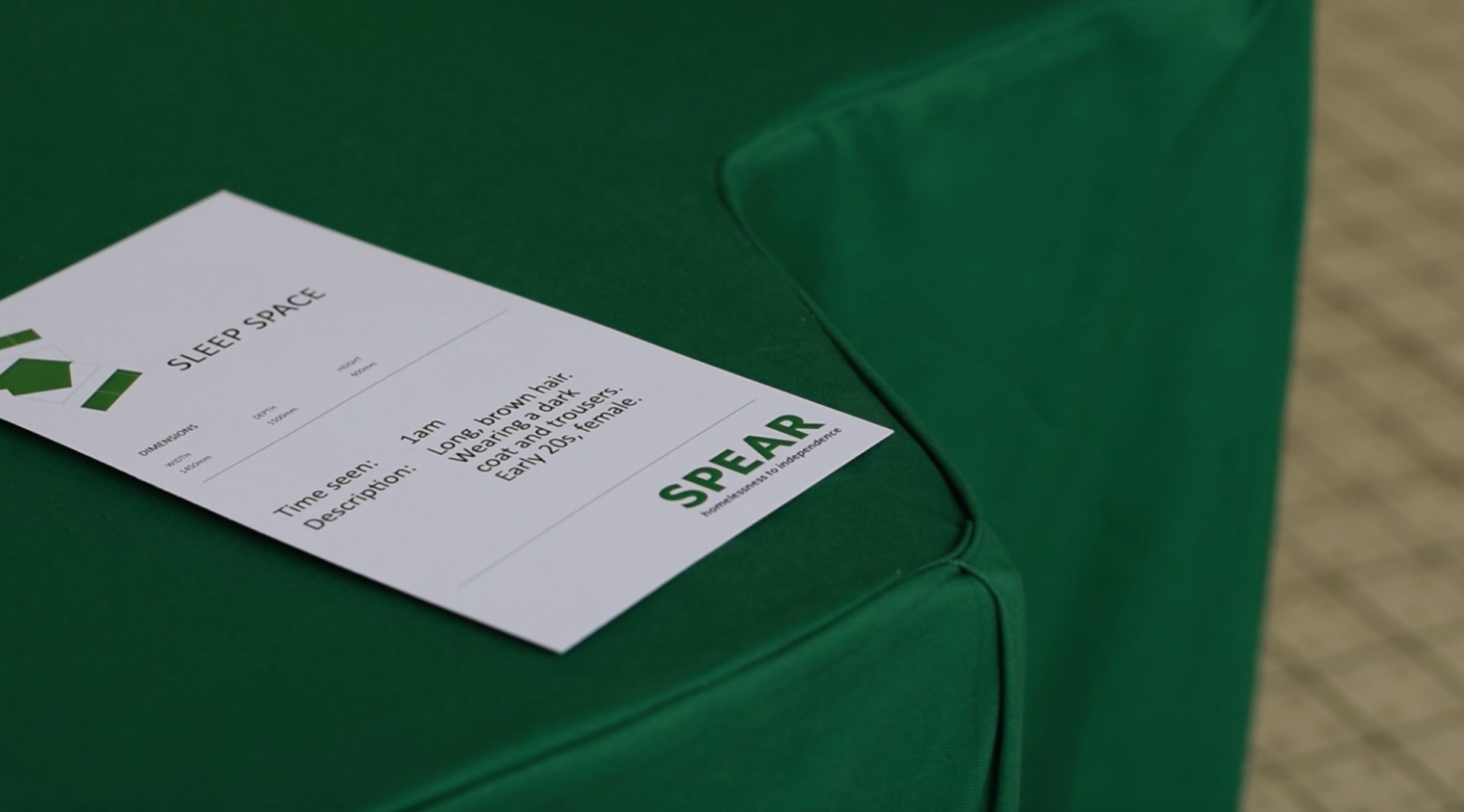 The physical confines are made all the more prevalent against our campaign location of a home store window display, where beds on sale reveal the spaces we take for granted. Sleep Space promotes use of the SPEAR website's 'Report Rough Sleeping' link, for passers-by who believe that sleep spaces should always be a safe, private bed.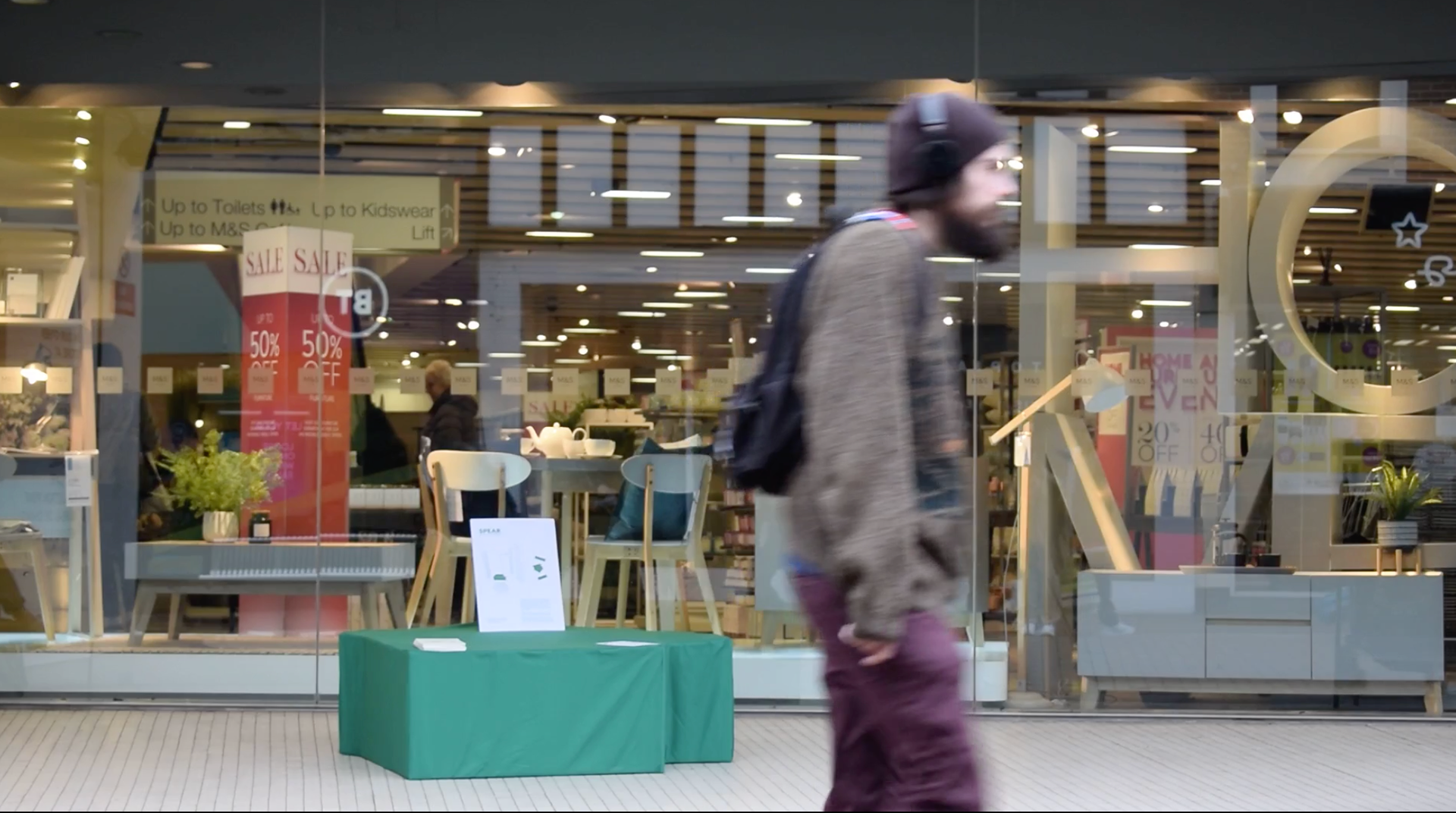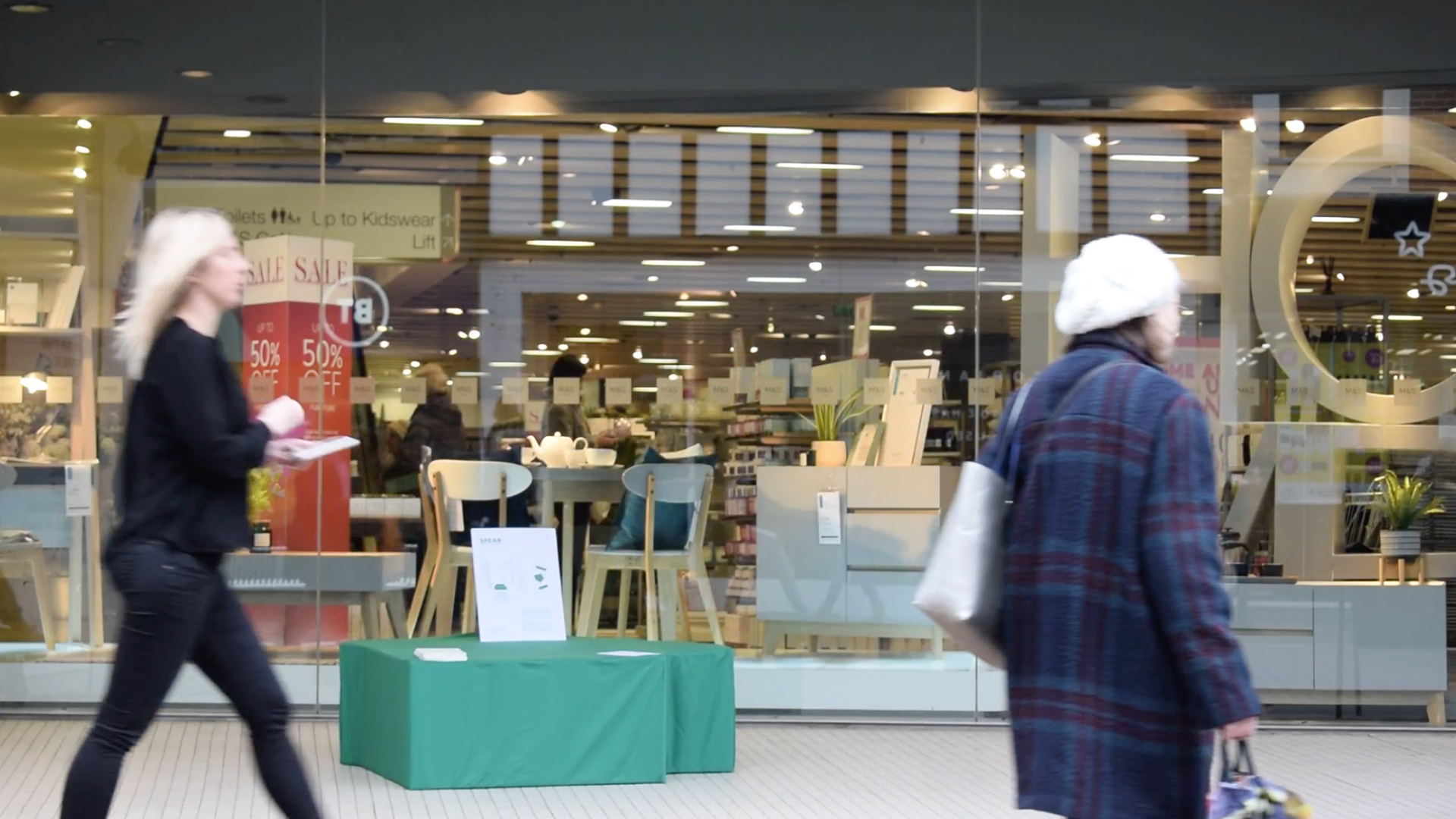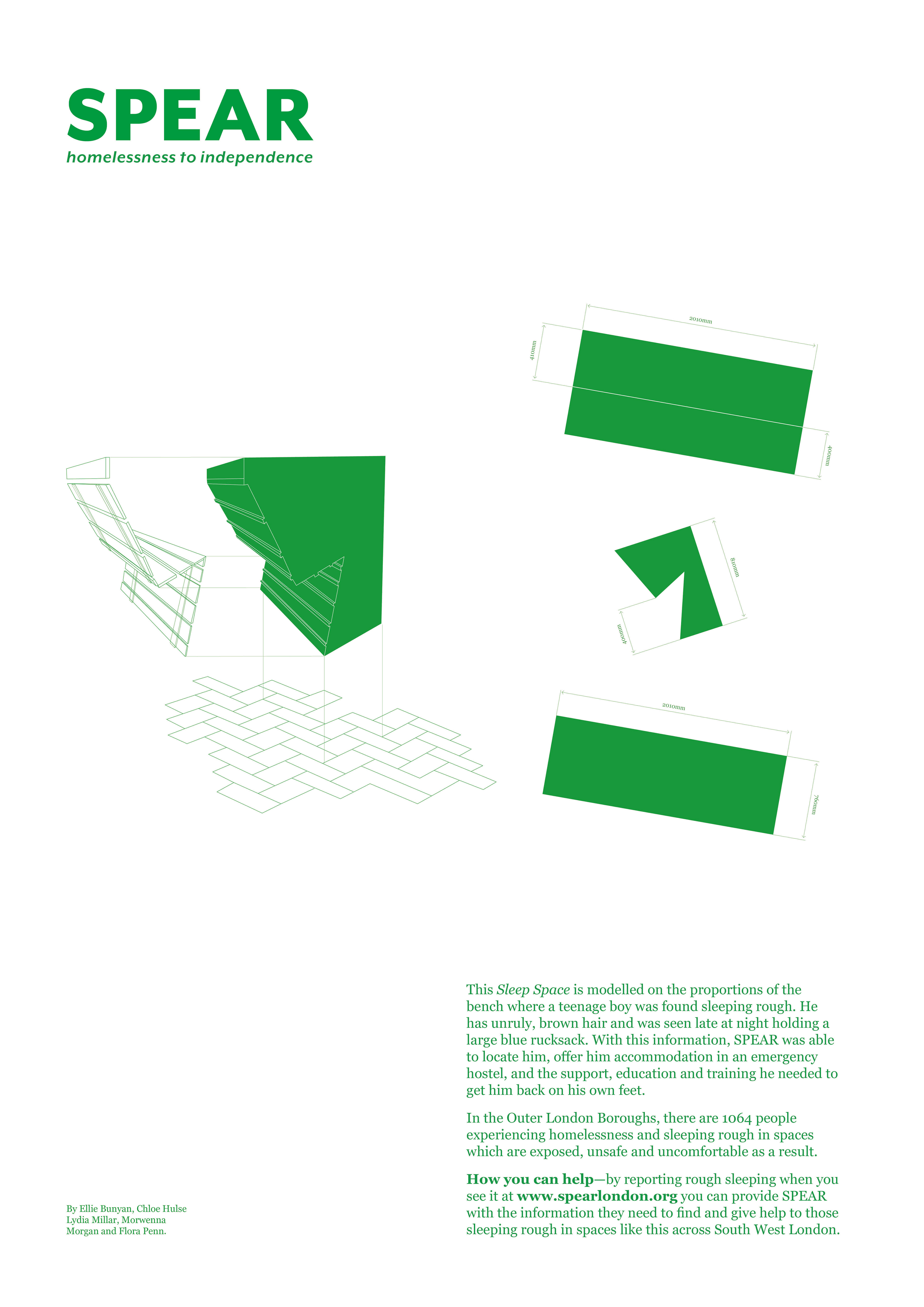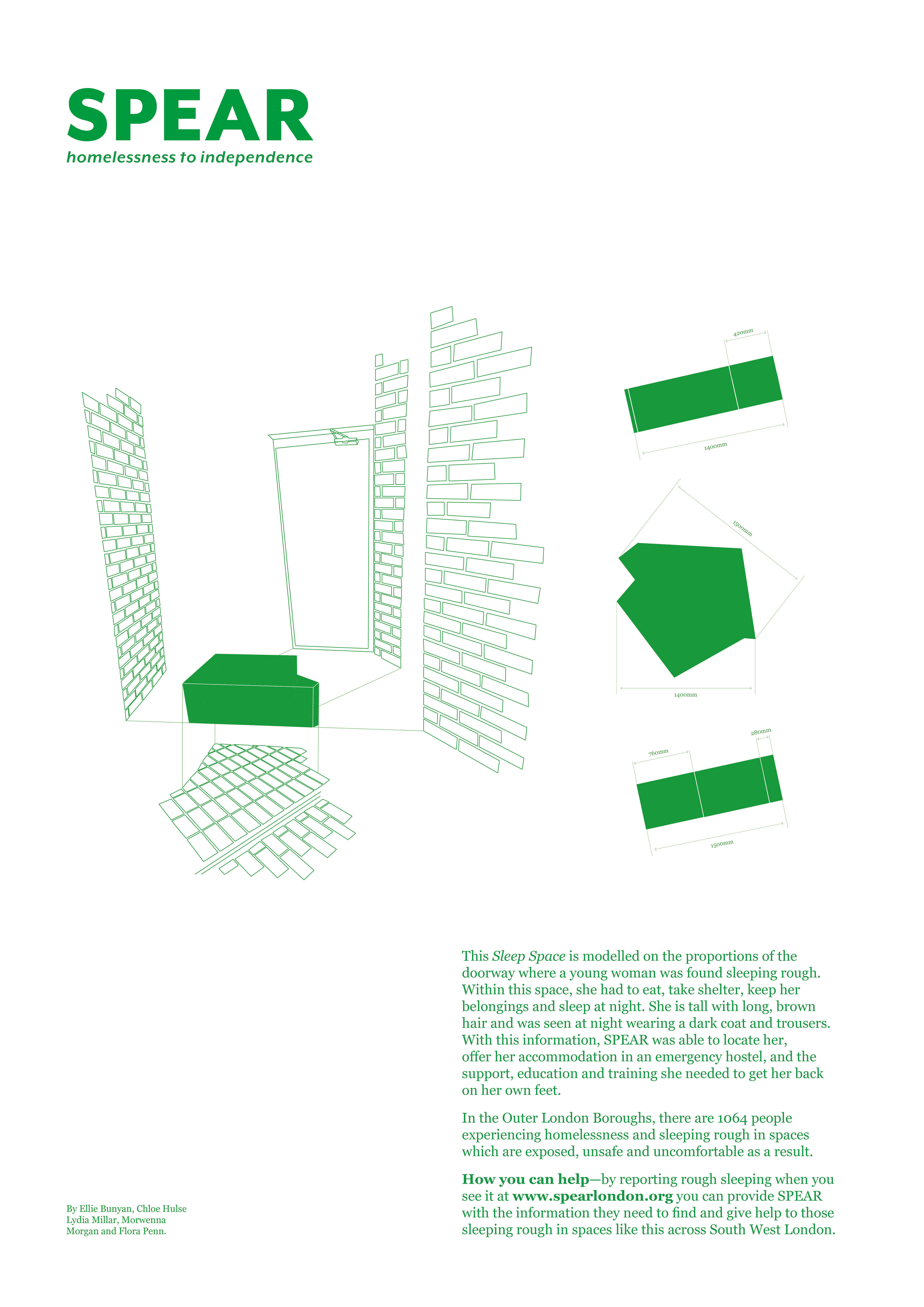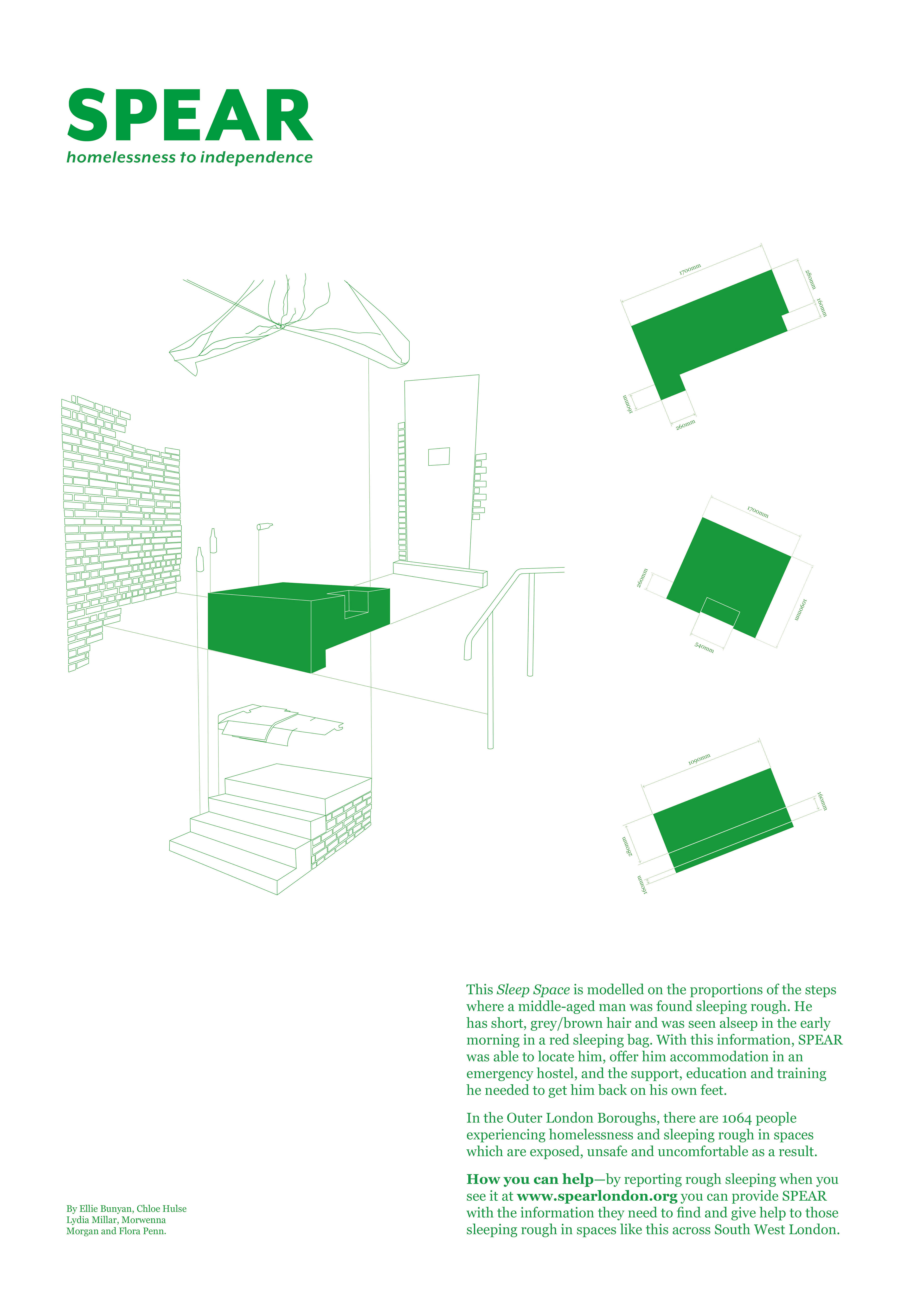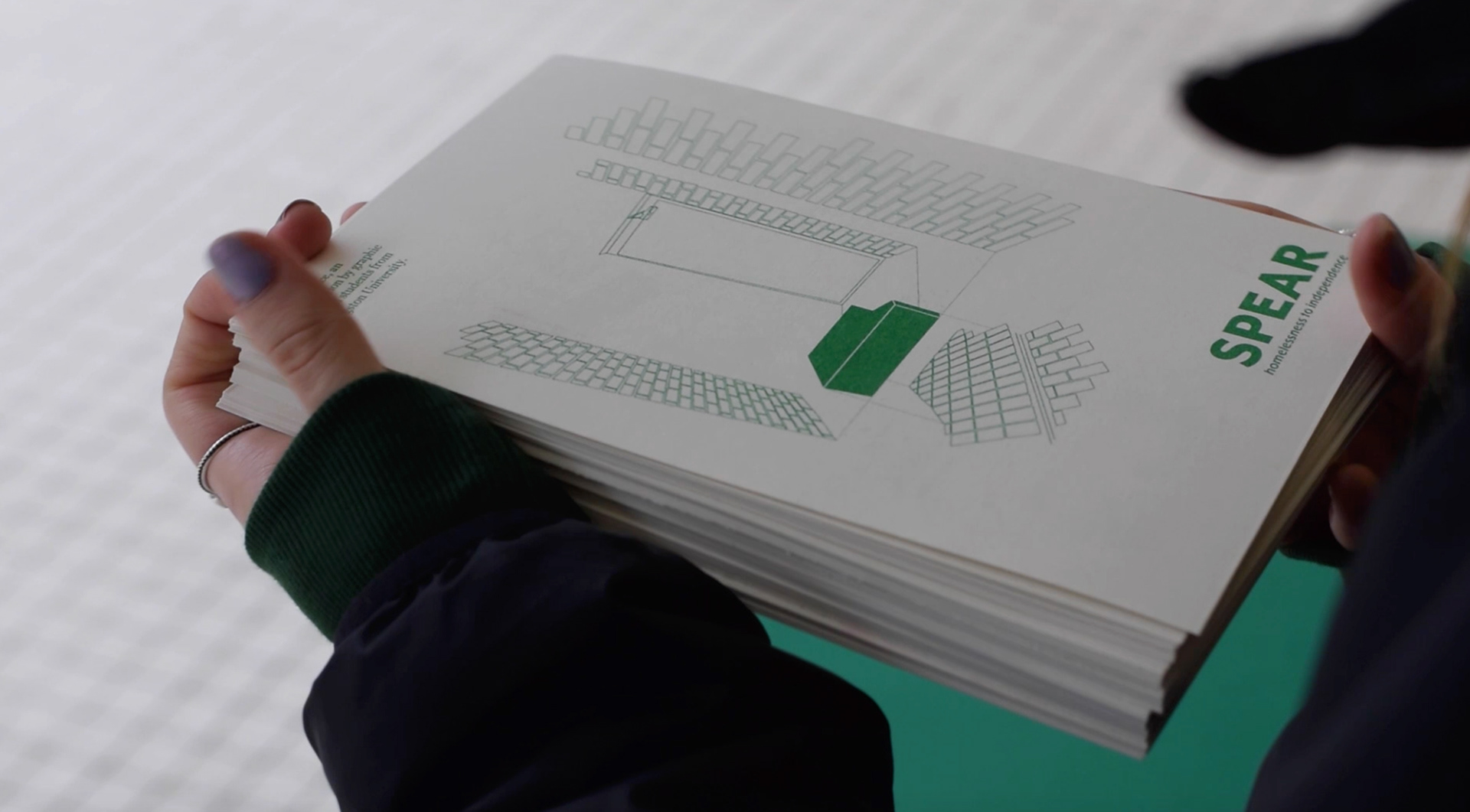 The project was broken into three different outcomes; a campaign that raises an awareness around the idea of 'homelessness as a symptom', a short film documenting our concept and finally our outcome to function in an exhibition space, seen left. For the exhibition, all groups from the course took a piece of our studio and installed our work. Representatives from SPEAR came see our work and discuss our ideas.